Original SMOKTech SMOK Replacement Ceramic Coil Head for Nord Pod System Kit / Trinity Alpha Kit
Original SMOKTech SMOK Replacement Ceramic Coil Head for Nord Pod System Kit / Trinity Alpha Kit
$13.99
The SMOK Nord Replacement Ceramic Coil head features 1.4ohm resistance. It is suitable for Original SMOKTech SMOK Nord Pod System Kit and Trinity Alpha Kit. This item also has other Version to choose.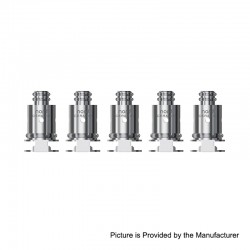 publié le vendredi 15 mars à 03:31
Ecrire un commentaire
Tout le monde peut publier un commentaire.