Original Vandy Vape Kylin M Replacement Kanthal A1 Mesh Coils
Original Vandy Vape Kylin M Replacement Kanthal A1 Mesh Coils
$3.99
The VandyVape Kylin M Mesh Coil features 0.2ohm resistance and works well at 40~60W. It is suitable for VandyVape Kylin M RTA.
This product comes with 10 PCS in 1 pack. This item also has Other Resistance to choose.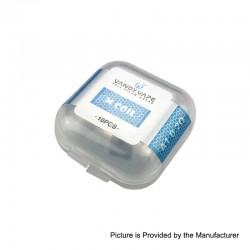 publié le mercredi 08 mai à 02:32
Ecrire un commentaire
Tout le monde peut publier un commentaire.