Original Suorin Air Plus Replacement Pod Cartridge
Original Suorin Air Plus Replacement Pod Cartridge
$2.99
Suorin Air Plus Pod Cartridge can hold up to 3.5ml of e-juice and features easy bottom filling and oil baffle design, preventing leakage effectively while meeting your daily vaping needs with less refilling. Plus the unique 0.7ohm and 1.0ohm coils, the pod is perfect for nicotine salt or regular e-liquid, bringing you an amazing vaping experience.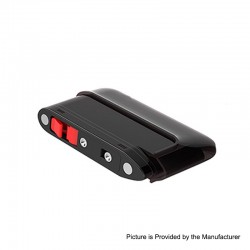 publié le jeudi 13 juin à 03:34
Ecrire un commentaire
Tout le monde peut publier un commentaire.