Original Ehpro Kelpie RTA Rebuildable Tank Atomizer
Original Ehpro Kelpie RTA Rebuildable Tank Atomizer
Original Price $39.90, Now Only $26.59
The Ehpro Kelpie RTA, a collaboration between Ehpro and Vaping with Vic, is a well-made rebuildable tank atomizer with 2ml capacity and can be extended to 3.5ml larger juice storage with an extra bubble tube. With the honeycomb air slots and the airflow hits coil directly, the Kelpie will bring pure flavor for you. In addition, the Ehpro Kelpie RTA also adopts dual-post build deck for easy coil installation. This item also has other color to choose.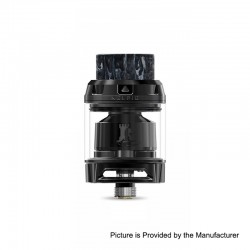 publié le vendredi 26 avril à 02:54
Ecrire un commentaire
Tout le monde peut publier un commentaire.